As I've mentioned before, I love to hunt. It's a fabulous occupier of time and it allows me to find some great places that normally I would have missed. Yesterday, I started the Season's Color Palette hunt, after hearing some wonderful things being said about it and catching a couple of blogs with pics of a few of the gifts.
While searching for the hidden palette over at Nectar, I noticed that they group gift was a cute little mesh dress that was quite eye catching. Joining the group, which was free to join, I scooped up this little beauty and put the hunting to the side, to put it together with a few things that I already had in my inventory. Thankfully, I had already picked up the new Filthy Group gift skin, which turned out to be perfect for the outfit AND in theme with February being Valentine's month. With a some nice accessories from Duh!, Baby Monkey and Exodi, I think I ended up with a cute outfit that is simply styling for this time of the year!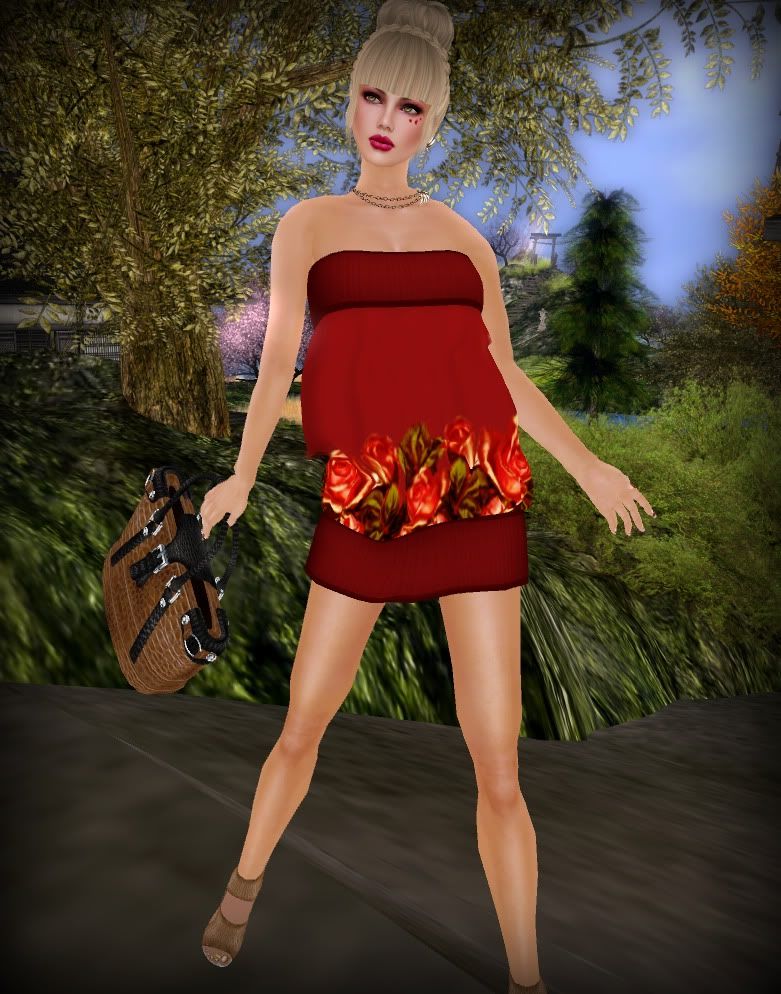 Style Information:
Nectare
- Group gift Mesh dress - Free to join the group
Filthy
- February Group Gift (199L to join)
Duh!
- Big Tote - Brown (25L)
Baby Monkey
- Ultimate Faye Snakeskin -Browns & Golds pack (past group gift)
Exodi
- Earrings and matching necklace (previous 12 days of Xmas gift)
Junwave Hair - Store no longer open but another store with similar styles was in it's place.
Zeus
, predominantly with male hair and some female.